Financial Options with High Home Values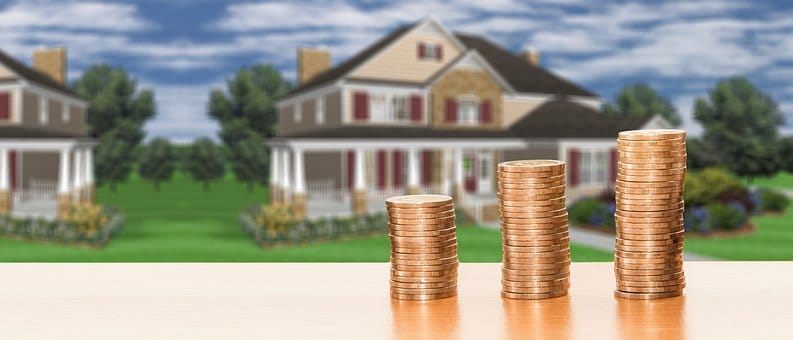 When home prices are on the rise, it opens the opportunity to an array of financial options for homeowners.  Whether you are looking to borrow money, plan for retirement, or just live a little more comfortable, it may be a good time to begin exploring your options.  Here are some things to consider with the current home market:
Sell and Downsize
People decide to move for many reasons; and, if their home is too big to fit their current needs the option of selling and downsizing to a smaller home can help lower bills and save more money for retirement. Sometimes this is also called "right-sizing" as retirees move into homes with less space to move around and maintain. Keep in mind, even if you are able to receive additional cash from selling your home, you are still required to pay property taxes, insurance and any additional costs as part of the normal home buying process.
Refinance
Refinancing your home can offer a variety of benefits. You could save money by lowering your current interest rate, lowering your monthly mortgage payment, eliminating your mortgage insurance, or even reducing your loan term and paying off your loan sooner.
A few things to consider when looking at refinancing is how much it will cost you, such as the appraisal fee, loan origination, and processing fees, credit reporting fees and title insurance, just to name a few.
Cash-Out Refinance
With a cash-out refinance you replace your existing home loan with a new loan. The new loan balance is greater than your current loan, with the difference "cashed-out" to you as proceeds. You can use the cash to make home improvements, consolidate debt, or towards other financial needs. There must be equity in the house to qualify for a cash-out refinance.
When looking into the cash-out option, there will be new loan terms and they will be different than your current loan.  Also, keep in mind that closing costs are usually 3-6% of the loan amount1 in addition to requiring mortgage insurance if more than 80% of the home's value is borrowed2.
Home Equity Line of Credit (HELOC)
A HELOC loan allows you to tap into your equity and provides you with loan proceeds in a way that is similar to a credit card.  A HELOC sets aside a revolving line of credit for a specific period of time using the value of your home's equity to help determine how much is available.  Borrowers can use as much or as little as they need to and are able to pay it back monthly or in one lump sum.  A HELOC can be beneficial if you are looking to do major home renovations, complete home repairs, or pay for medical bills.
Jumbo Reverse Mortgage
A jumbo reverse mortgage, also known as a proprietary reverse mortgage, allows owners of high-valued homes that exceed the traditional Home Equity Conversion Mortgage (HECM) limit of $726,625, to access more of the equity in their homes.  Jumbo reverse mortgages aren't guaranteed by the FHA, so lenders don't have to follow FHA guidelines.  Some jumbo reverse mortgages allow homeowners to access up to $4 million (varies by lender).
With a jumbo reverse mortgage, you won't have to worry about making a monthly mortgage payment3, but will need to continue to pay any insurance, property taxes and normal maintenance costs related to the home
If you are at least 62 years old and are interested in learning more about a jumbo reverse mortgage option, call (800) 976-6211 to speak with a licensed reverse mortgage specialist.
You must live in the home as your primary residence, continue to pay required property taxes, homeowners insurance, and maintain the home according to FHA requirements. Failure to meet these requirements can trigger a loan default that may result in foreclosure.