Find The Best Reverse Mortgage Lender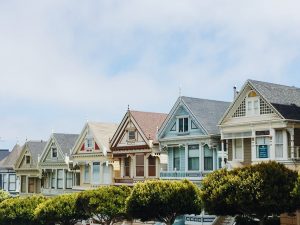 When considering a reverse mortgage, selecting the best reverse mortgage lender for your needs is essential. Your lender will be your partner throughout the loan origination process, so it is necessary to choose a company that holds themselves accountable for the promises they make.
The following questions will help you with your research as you look for the best reverse mortgage lender:
What should I look for in a reverse mortgage lender?
You should work with a lender that is approved by the Federal Housing Administration (FHA) to offer reverse mortgages. Your loan officer should provide you with their National Mortgage Licensing System (NMLS) number so that you can verify that they are licensed to do business in your state.It is also beneficial to work with a lender who is a member of the National Reverse Mortgage Lenders Association (NRMLA) because members must adhere to a Code of Ethics & Professional Responsibility and the Pledge to Reverse Mortgage Borrowers.
What are other borrowers saying about the lender?
Do your research and check the lender's rating with independent sites like the Better Business Bureau (BBB) and Consumer Affairs. BBB ratings range from A+ to F, depending on how well a business treats its customers and the severity of any public complaints the company has received. Try to use a lender with an A+ rating.Consumer Affairs ratings range from 1-5 stars and are based off an average of all customer reviews. You can read reviews from past borrowers to get a feel for what other customers experienced using that lender.
How do I choose my loan officer?
Your loan officer is someone with whom you will be working closely. You should feel comfortable discussing your financial goals with them. They should respond promptly to your phone calls and emails, answer all of your questions thoroughly, and listen intently to your concerns. If you like the lender you are working with, but are not comfortable with your loan officer, it is always okay to ask to work with someone else.
If you are looking for the best reverse mortgages lenders, the list below may help. It shows the top ten reverse mortgage lenders in 2018 by the number of loans they have funded.
Top 10 Reverse Mortgage Lenders in 20181
Reverse Mortgage Lenders
American Advisers Group
Finance of America Reverse LLC
Reverse Mortgage Funding LLC
Liberty Home Equity Solutions Inc.
One Reverse Mortgage LLC
Retirement Funding Solutions/Synergy One Lending Inc.
Live Well Financial Inc.
Hightech Lending Inc.
Fairway Independent Mortgage Corp.
Open Mortgage LLC
If you are interested in a reverse mortgage and would like to speak with a licensed advisor, call 1.800.976.6211. To see an estimate of how much you may qualify for, fill out the calculator above.
Important Disclosures:
1 HECMWorld.com August HECM Lenders Report. HECM Endorsements recorded for August 2018. http://hecmworld.com/reverse-mortgage-news/wp-content/uploads/2018/09/August_2018_Top_100_Report.pdf