Holiday Spending and a Reverse Mortgage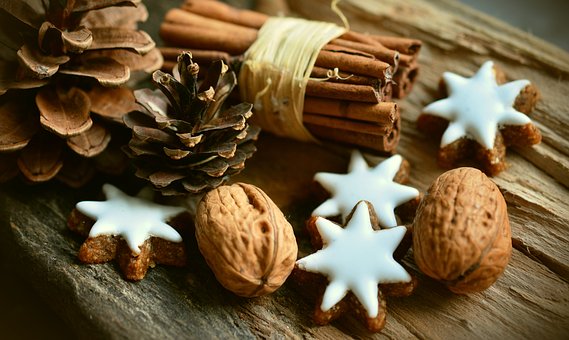 With the holidays near, for some, the financial stress of having to pay for it all can be overwhelming. Many anticipate paying off their holiday debt within 3 months; but for others, it could take more than 5 months.1 From hosting out-of-town guests, traveling to see family, attending holiday gatherings, to gift-giving, this time of year can leave you frazzled before the festivities even begin.
Pressure to Spend
According to the 2019 Bankrate Holiday Gifting Survey, more than 6 out of 10 people felt pressure to overspend on presents, travel, social outings or charitable donations during the holiday season.2 The average consumer is expected to spend around $1,007 during the holidays this year.3 With websites and social media filled with photos of what's considered the 'perfect gift' or 'perfect holiday moment', this can make people feel like they need to keep up which can lead to overspending.
Furthermore, many families who want to spend the holidays together will need to travel to be with loved ones, which can lead to added expenses. Forty-five percent of Americans, some 114 million adults, expect to spend cash on flights and/or hotels over the holidays, shelling out an average $1,393 in total.3
How to Ease the Financial Stress of the Holidays
To alleviate overspending, consider some of these creative alternatives which can leave more money in your pocket and let you enjoy the holidays without feeling like you've been fleeced.
Make a list of who you want to buy for to avoid impulsive spending.  By having a list and sticking to it, you can make sure you're giving to who you really want to.
Have a budget on what you're going to spend and how much you're going to spend on each person.  Be sure to factor in your own personal expenses and monthly budget so you don't spend money you'll need for bills.
Spread out your spending by starting earlier in the year.
Handmade gifts or meaningful gestures to loved ones are priceless.  Think about tapping into your hidden talents, whether it's baking cookies, fruitcakes, writing a heartfelt note or knitting a scarf, which could mean much more than a store-bought item.
If traveling for the holidays, consider flying based on price instead of convenience.  A very early morning flight or having connections can reduce costs. 
Try to stay with family or friends instead of a hotel, or if that's not feasible, consider looking at the price instead of amenities.
If you have the flexibility, look into traveling the week prior to the holiday as plane tickets and hotels tend to be less expensive.
How a Reverse Mortgage Can Help
If you are 62 years or older, a reverse mortgage loan can help you unlock the equity in your home and give you access to cash through a lump sum (only available on the fixed product), monthly payments or even a line of credit. Furthermore, it can help you increase your monthly cash flow by eliminating your existing monthly mortgage payments.5
If your bills from the holidays or other debt are causing you financial stress, a reverse mortgage may help. To find out if this is an option for you call 1 (800) 976-6211 to speak with a licensed loan advisor.
1https://www.marketwatch.com/story/heres-how-long-it-will-take-americans-to-pay-off-their-christmas-debt-2017-12-29
2https://www.bankrate.com/surveys/holiday-gifting-november-2019/
3https://nrf.com/media-center/press-releases/consumers-will-spend-41-percent-more-last-year-during-winter-holidays
4https://www.cnbc.com/2019/11/05/where-people-are-headed-for-the-holidays-and-how-theyre-paying-for-it.html
5 Your current mortgage(s) and any other existing liens against the property must be paid off at or before closing. You must live in the home as your primary residence, continue to pay required property taxes, homeowners insurance, and maintain the home according to FHA requirements. Failure to meet these requirements can trigger a loan default that may result in foreclosure.