How Do You Qualify For A Reverse Mortgage?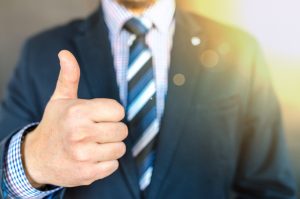 A Home Equity Conversion Mortgage (HECM), more commonly known as a reverse mortgage, is a powerful financial tool that many senior homeowners use to supplement their retirement income. A reverse mortgage allows qualified seniors to access a portion of their home equity as usable funds. If you are looking for ways to leverage your home equity you may be wondering, how do you qualify for a reverse mortgage?
The basic borrower qualification requirements are:
Are 62 years of age or older
Maintain the property as their primary residence
Own their home and have sufficient equity
Undergo a financial assessment to determine their ability to manage future financial obligations
Complete a counseling session with a HUD-approved counselor
Continue to pay their property taxes, homeowners insurance, and maintain their home in compliance with federal housing administration regulations
The basic property qualification requirements are:
Be a single family home, a 2-4 unit dwelling with one unit occupied by the borrower, a HUD-approved condominium, or a manufactured home that meets the Federal Housing Administration (FHA) requirements.
Undergo an appraisal
Pass an FHA inspection
Keep in mind that these are the general guidelines.  There may still be other factors that can affect your eligibility.
Frequently Asked Questions About Eligibility And Requirements
I am over 62, but my spouse is not.  We both want to stay on title.  Can we still qualify? 
While the youngest borrower must be 62, a non-borrowing spouse does not.  Also, if you pass away, an "eligible" non-borrowing spouse can continue to live in the home as long as they meet the eligibility requirements.1
I own my home outright; but, I've read that reverse mortgages will eliminate mortgage payments.  I don't have a mortgage payment.  Would I still be able to qualify?
Senior homeowners without mortgage payments can still qualify for a reverse mortgage. Since none of the proceeds will go toward paying off a current lien against the property, the available funds are yours to use as you choose.2 A reverse mortgage may be able to help increase your cash flow, extend the life of your retirement savings, or allow you to set up a line of credit to use as an emergency fund.
I am struggling to make my existing mortgage payments.  If I qualify for a reverse mortgage, will I have a second mortgage payment?
The reverse mortgage will replace your existing forward mortgage.3 There are no required monthly mortgage payments with a reverse mortgage. As long as you live in the home and continue to meet the loan obligations, the loan does not become due. 4 However, it is important to remember that you must continue to pay property taxes and homeowners insurance and maintain the home in compliance with FHA guidelines to keep the loan in good standing.
If you think you might qualify for a reverse mortgage and are wondering how much you may be eligible for, fill out the calculator above or call 1.800.976.6211 to speak with a licensed loan advisor.
Important Disclosures:
1 A spouse must meet the following requirements to be considered eligible: 1) Be the spouse of the reverse mortgage borrower at the time of loan closing and remain the spouse of the borrower for the duration of the borrower's lifetime. 2) Be properly disclosed to the lender at origination and specifically named as a Non-Borrowing Spouse in the loan documents. 3) Occupy, and continue to occupy, the property securing the reverse mortgage as the principal residence.
2 The funds available to the borrower may be restricted for the first 12 months after loan closing, due to HECM reverse mortgage requirements.  In addition, the borrower may need to set aside additional funds from the loan proceeds to pay for taxes and insurance. This disbursement option is only available for a fixed rate loan.
3 Your current mortgage(s) and any other existing liens against the property, must be paid off at or before closing.
4 You must live in the home as your primary residence, continue to pay required property taxes, homeowners insurance, and maintain the home according to FHA requirements. Failure to meet these requirements can trigger a loan default that may result in foreclosure.